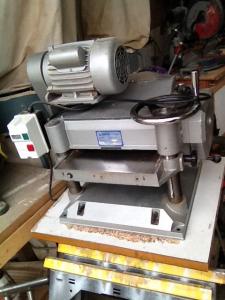 Thickness Planer (old)
This tool requires safety training.
The steward for this tool is: Simon Clark
Certified trainers for this tool are: Brennan McKillop, Ken Brown
20IN. PLANER WITH HELICAL CUTTERHEAD CSA CX20HC
Safety Precautions
Rotating Blade (potential loss of fingers and skin)
Flying debris (potential eye and face damage)
Entanglement of hair, jewelry or clothing
Protective Equipment (above minimum)
Safety Glasses
Hearing protection
Do not wear gloves, Tie back long hair. Avoid loose fitting clothing
Remove rings, watches, bracelets and other such jewelry
Issues
This tool produces lots of wood chips. You have to have the dust collector attatched or the chips will jam the machine causing over heating and potential for fire.
Unplug the tool before clearing any stuck chips
History and Ownership
20IN. PLANER WITH HELICAL CUTTERHEAD
MOdel : CX20SC
Motor : 220Volt, 60HZ, 1PH
Serial No. : SJ047
Maintanence Procedures
Here are some details which may help with regular maintanence of this tool.
These following details should not replace the recommended procedures contained in the tool manual.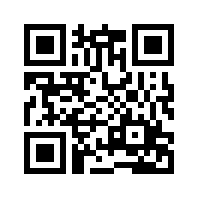 Member Comments