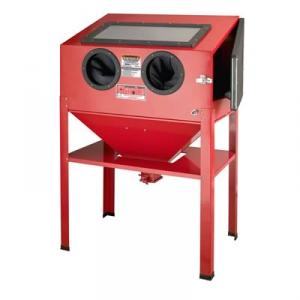 Abrasive Blast Cabinet
This tool has important notes.
The steward for this tool is: Mark Zander and Simon Clark
WARNING! : This machine is not intended for use with silica base abrasives. Silica based abrasived have been linked to severe respiratory disease. Always use silica substitues when abrasive blasting!
WARNING! : Always Close and latch the door prior to operating cabinet.
WARNING! : The air should be turned off until the workpiece is inside the cabinet to prevent accidental spraying of abrasive when loading.
WARNING! : Do not aim the nozzel at your fingers, the rubber gloves or the light.
Clarke Large Abrasive Blast Cabinet
Model : SB9007
Please read and understand this manual before using
Safety Precautions
Respiratory Danger (produces small particles which are dangerous when inhaled)
Exsessive Noise levels
Protective Equipment (above minimum)
Additional respiratory must be used
Hearing protection
Issues
Ensure dust trap has water before using.
Specifications
Capacity - 40 lbs.
Arm Hole openings - 7"
Work Area Dimensions - 37" x 23" x 54"
Air Requirements - 5HP compressor w/min 12 CFM @40-80psi
History and Ownership
this item came from... and belongs to...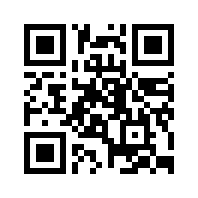 Member Comments