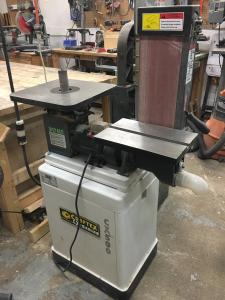 spindle & belt sander
This tool requires common sense.
The steward for this tool is: Brennan McKillop and Simon Clark
Certified trainers for this tool are: John Roberts
Oscillating spindle sander and belt sander combo.
Safety Precautions
Keep fingers away from pinch points, especially where the sanding surfaces meet the support beds
History and Ownership
this item was bought by Diyode at Busy Bee Tools.
Tool Detail
Craftex CX500
This heavy duty sander features a powerful oscillating spindle sander and a multi position belt sander to tackle just about any job. The oscillating spindle sander features 4 popular spindle sizes which uses sleeves of sandpaper for quick and easy changes. Both tables tilt for added versatility and built in dual port dust collection make for easy clean up.

Motor – 1HP, 110V, TEFC
Table Thickness – 1"
Belt Extension Table Size – 10" x 8" tilts 45 degrees
Belt Sander – 6" x 48" with quick release tension
Belt Tilts 0 to 90 degrees for vertical or horizontal operation
Integrated dust collection
Spindle Size – 1/4", 5/8", 1 1/2", 2" x 5 1/2" tall
http://www.busybeetools.com/products/sander-oscillating-spindlebelt-combo-csa.html
Model : CX500
S/N : 1209005
Date : 2012-09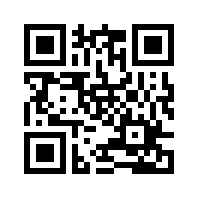 Member Comments