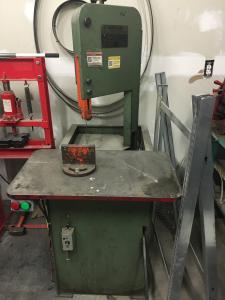 Verticut Bandsaw
This tool requires safety training.
The steward for this tool is: Brennan McKillop
Verticut Metal Cutting Bandsaw
Safety Precautions
Very Sharp Blade (potential loss of fingers and skin)
Flying metal debris is possible (potential eye and face damage)
Sudden movement of piece being cut is possible. Ensure piece being cut is properly clamped.
Entanglement of hair, jewelry or clothing
do not leave tool unattended when running
Protective Equipment (above minimum)
Safety Glasses
Issues
Electrical needs to be replaced
Model And Specifications
Verticut Model 115B
Blade Size : 1/4" to 3/4" x 9'6" (6 to 19 mm x 2,896 mm)
Blade Speeds : 75, 130, 215, 350 ft/min (23, 40, 66, 107m/min)
Consumables
Blades typically ordered from R&D Bandsaws - tufftooth.ca
History and Ownership
Owned by DIYode. Purchased with Trillium 2014 grant money.
The Ontario Trillium Foundation is an agency of the Government of Ontario.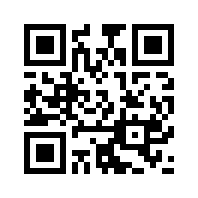 Member Comments